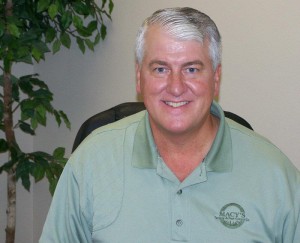 Recently, I sat down for lunch at the newly reopened Don Pablo's in Sarasota (a habit of mine lately) with Dean Burnside, Owner of Macy's Termite & Pest Control. Dean and I have become acquainted lately thanks to an introduction from a good friend of mine who thought that the two of us would be like-minded.
It turns out we are. Dean operates his company with a very unique approach—one rooted in principles of business that are entirely Scriptural in nature. In fact, the first time we met, he described their operation as a, "for-profit ministry disguised as a pest control company."
A quick aside: if you thought I was referring to Macy's Department Store, my deepest apologies. Actually, I'm a big fan of that Macy's in Sarasota as well. (Well… both, actually, since they have 2 locations.) I always get great service, and I was thrilled when they brought the famous Macy's brand to town a few years ago, replacing the native-Floridian Burdines brand.
When it comes to pest control, Sarasota residents have quite a few options. Dean is well aware of this, of course. And in a competitive environment like this one, you might wonder why someone would bother trying to present their company publicly as one that upholds the highest standards of ethics, integrity, honesty and excellence. Businesses are being scrutinized quite enough without the added pressure.
But for Dean, the answer is simple. If his business doesn't operate with excellence—whether it's a salesperson who tells the truth or a service technician who delivers on the company's promises—Dean's company not only won't grow and be profitable, but they also won't have a valid platform to share what Dean calls, the "Good News."
How Macy's Termite & Pest Control Got Their Name
You might be wondering how a Sarasota pest control company owned by someone whose name is Burnside got the name Macy's. Actually it's a great story. The founder of the company is John Macy, who brought Dean on in the mid-1990s. John naturally lent his surname to the company—long before the other Macy's came to town—and ultimately sold the company to Dean in about 1998.
Since the business already had a great reputation, Dean saw no need to change the company's name, and has grown it considerably since then. Several years ago, John Macy showed up at Dean's doorstep wondering if there was a role for him to play. Sure enough! Macy is now the company's ambassador, and does lots of networking and assorted goodwill-generating stuff for the business. All these years later, the two make quite a team.
The Macy's Termite & Pest Control name isn't without its quirks, however. Dean says he routinely gets calls in November from people looking for tickets to the parade. His staff has the telephone numbers of the local stores handy to give out to people who call the wrong place. There's even the occasional billing question that lands in their accounting department when people think they've already paid their Macy's bill.
Dean's a good sport about it, though. It isn't unusual for the company to give out Macy's gift cards to employees or as prizes in company promotions.
Under the Hood
Since my team and I are known for Nourish The Dream and the events we conduct around the country related to doing business according to Kingdom principles, Dean opened up his operations to me and allowed me to get a first-hand look at how they run things. As Zig Ziglar says, "What's in the warehouse needs to match what's in the showroom." This is the case with Macy's Pest Control.
I'm sure they disappoint a customer once in a while, and I have no doubt there are conflicts that arise in their business as in any other. But when you see a commitment to make things right and to really live up to the high standards someone sets, then you know you're dealing with people of integrity.
An example that comes to mind deals with being a leader in green pest control. Sure… a lot of people are jumping on the environmentally friendly bandwagon, but Dean and his team see this as a lot more than a marketing gimmick.
Then God blessed them, and God said to them, "Be fruitful and multiply; fill the earth and subdue it; have dominion over the fish of the sea, over the birds of the air, and over every living thing that moves on the earth." (Genesis 1:28 NKJV)
Referencing the above Scripture, Dean will tell you that he sees this commandment and others like it as a mandate from God to take care of the planet. In an industry that makes wide use of chemicals, he sees it as his responsibility to operate with policies and procedures that do as little harm to the environment as possible. And plenty of others have taken notice, including Natural Awakenings, which has awarded Macy's Pest Control their "Green Business of the Year" award several years running.
Next time you're in need of a pest control solution in Sarasota, Bradenton, Venice and the surrounding communities, I urge you to give Macy's a shout. Make sure you let 'em know we sent ya!