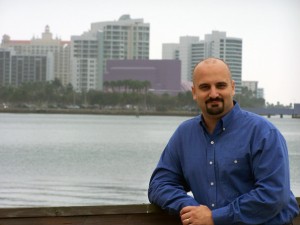 Epiphany Digest was created to provide a place for us to inform our clients, colleagues, business partners and friends about information that we've run across that we believe to be of value.
Occasionally, of course, we'll probably stoop to opining or even ranting, and possibly even throw in an item or two of useless trivia. But, since we like that kind of thing, there probably isn't much we can do to avoid it.
We live and work in beautiful Sarasota, Florida, and wouldn't trade it for just about any place on earth.
Epiphany Marketing, LLC
d/b/a Grow The Dream
5317 Fruitville Road, Suite 2
Sarasota, FL 34232
(866) 563-7317
If you're interested in entrepreneurship or if you're a small business owner slugging it out in the trenches, we encourage you to check out Nourish The Dream.
You can also learn more about David G. Johnson and the other contributors.