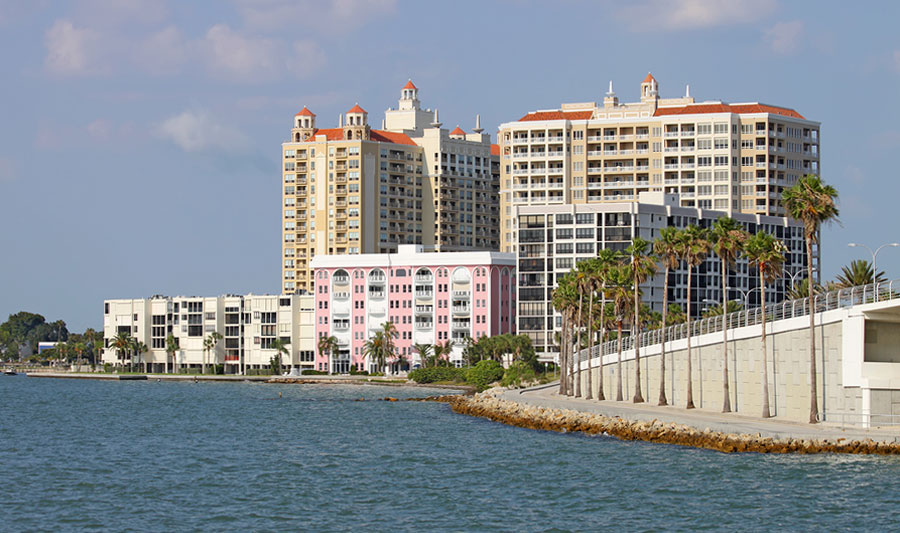 For the second year in a row, Sarasota made the "Top 10" list for moving destinations in the United States.
In its annual report published January 22nd, Penske Truck Rentals shows Sarasota climbing from the #10 slot last year (based upon 2012 data) to the #2 position this year (based upon 2013 data) in a new combined entry with Tampa. The company analyzes its one-way truck rentals in order to determine where people are moving within the United States.
Atlanta remains the top destination in the US for this year, and the Orlando—the only other Florida city in the Top 10—holds on to its number 4 slot.
Not surprisingly, Penske cites "the Northeast" and "the Midwest" as big originating points for many of these migrations.
Given this year's harsh winter conditions, it's easy to picture this trend continuing in 2014.
Why Combine Tampa and Sarasota?
The report acknowledges Sarasota's previous #10 ranking, but fails to mention the rationale behind combing Tampa and Sarasota into a single, new entry for this year's report. I guess we can speculate that Tampa, which didn't make the Top 10 last year, must have seen an increase throughout 2013. CNN Money apparently believes that Tampa is the only city worth mentioning, as they dropped Sarasota completely from their story about the report. HuffPo managed to get it right, including Sarasota in the #2 slot.
As any resident of the region knows, the Tampa market and the Sarasota market are significantly different. In an infographic published with the report (see below), Penske compares a couple of key market dynamics which they compiled from other sources.
It paints a somewhat amusing picture of the region, showing Sarasota's median income at $40,813 (6% less than Tampa's $43,514 figure). Seeing that number compared side-by-side with the average listing price, which is $613,779 for Sarasota (compared to Tampa's $258,675 average listing).
So… on average, we make 94% of what Tampa's residents make, but our real estate costs 2.37 times as much as theirs!
Well… that's the conclusion someone might draw who looks casually at Penske's data, anyway.
The true story, as we know, is much more complicated than that. Thanks to the perfect storm of 2008, which combined the collapse of the residential housing market and a local Sarasota economy overly dependent upon new construction, our real estate is still a jumbled mess of foreclosures, an unusually high percentage of rental properties, and vacant or abandoned houses. That mess, alongside so many high-end properties on Casey Key, Longboat Key, Bird Key, and Siesta Key (let's hear it for the #1 beach in the US, right?), makes for a statistician's nightmare.
In any event, it's nice to see Sarasota make the list again, even if we were combined with Tampa to get to #2. Perhaps the real estate market will really finish its rebound! Well… one can hope, right?
Infographic: Penske Truck Rental
Photo of Sarasota: Stephen B. Goodwin via Big Stock