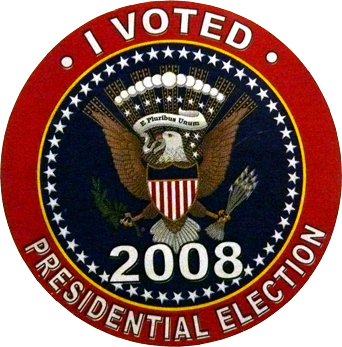 And for all of you eligible to do so, I hope you have, too!  If so, you get your nifty new "I Voted" Sticker. The design is brand new for the 2008 U.S. Presidential Election.
Since my real sticker is on my shirt today, I thought a "virtual" one was in order for the blog.
Thank you to all of our new visitors who have been here recently for information on the 2008 Florida Amendments. We hope to have you back again real soon!