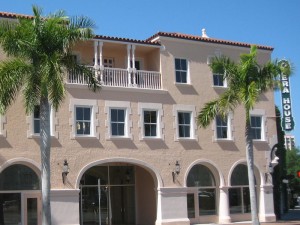 It's widely accepted that Sarasota is a city of the arts. Dating back to the days of John Ringling, the arts are in our DNA. And since we have such a focus on the arts, it stands to reason that some spectacular opportunities exist for our children to be exposed to the stage from an early age.
Julie Rohr Academy's recent production of "Music Man" is a perfect example.
In the interest of full disclosure, I am a little biased. But as I often say when I talk about how gorgeous and talented my wife is, "Just because I'm biased, it doesn't mean I'm wrong!"
Here's why I'm biased: my daughter was in the show.
But here's why I'm not wrong: my daughter (who is just wrapping up Pre-K) has had the most amazing experiences on stage this year in her time at Julie Rohr Academy. The school — the Sarasota private school with a performing arts focus — produces 4 shows each year. Each class is involved in each show in some way. And I'll admit, most of the shows are parent-pleasers that feature the children singing, dancing, and otherwise enjoying themselves on stage for a production that you may not want to invite your friends and neighbors to… but the grandparents wouldn't miss for the world!
"Music Man," however, was quite the opposite.
In fact, aside from their diminutive stature, you'd have never guessed that not one of the kids in the show was yet out of the 8th grade. The school did cast a handful of adults in some parts — mostly as "extras" and members of the barbershop-style singing group. But all of the lead parts were played by the school's students. And they were absolutely stellar.
Heading up the cast, and handling an enormous volume of lines, singing parts & stage time, were the young Bryce Vokus as Harold Hill and Kristina LePage in the role of Marian Paroo. Keep an eye out for the two of them — as well as many of the other young performers — they've got a future! Every last young man and lady in the production demonstrated a tremendous amount of poise and excellence in their work.
In addition to the excellent performances from the school's students, the Center for Musical Theater at Julie Rohr Academy ponied up for a fantastic venue (the gorgeous Sarasota Opera House) and some amazing sets in order to produce this year's big final show.
The school has a tradition of putting on one big show like this at the end of the year. And I'll admit, never having previously had a child enrolled at the school… I would have been unlikely to attend one of them. But after what I witnessed this year, I'd go back any time for one of this school's productions… regardless of whether I have a child of my own in the show or not.
Big kudos to Julie Rohr McHugh, the Center for Musical Theater at Julie Rohr Academy, and the family of teachers, faculty, staff, and parents for doing something that Sarasota can truly be proud of… and something the kids who were involved will never forget. It was no small undertaking.
Yes… I'm a proud papa. My daughter was (of course) the cutest 5-year-old who ever existed on stage in her period costume… bellowing out "76 Trombones" at the top of her lungs. But it brings tears to my eyes to think about all those kids who have learned so much from their experiences putting on shows like this one with Julie Rohr Academy. The school is truly an asset to our great city.
I have no idea what's on tap for next year's production. But I can't wait!