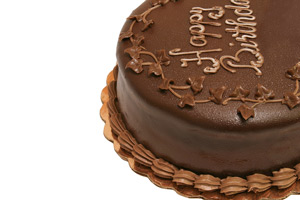 If you'll pardon the self-indulgence, Epiphany Digest, our Sarasota business blog turns 2 today!  🙂
It just wouldn't be right to let the day go by without throwing a little web party.  Have a look at that chocolate cake, will ya?
As for the site itself, we couldn't have done it without WordPress, BigStockPhoto, and a bunch of great readers like you!
For an amusing trip down memory lane, here's post #1 from September 9, 2006!